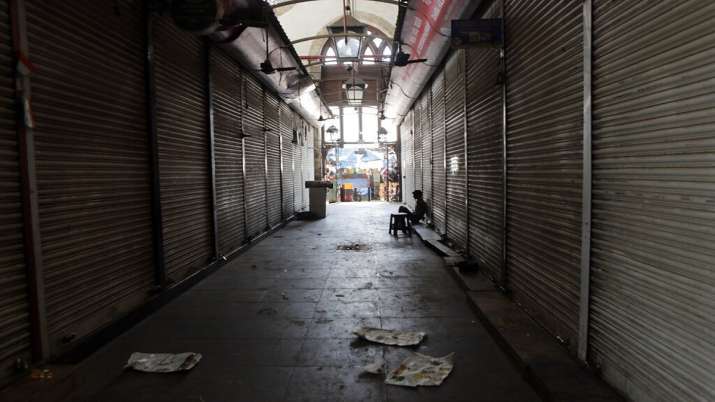 Read Time:
3 Minute, 3 Second
India coronavirus cases have crossed lakh-mark 4.73 lakh-mark taking confirmed cases toll to 4,73,105 including 1,86,514 active cases, 271697 recovered, 14,894 deaths, according to health ministry's figures released on Thursday.
Meanwhile, the Indian Railways has converted many rail coaches into isolation centres to extend a helping hand in combating the COVID-19 pandemic that has claimed over 14,000 lives in the country so far.
General Manager of North Central Railway, Rajiv Chaudhary said the coaches began getting patients from Wednesday. The railway coaches in Shakurbasti have been stationed in a shed to protect them from direct sunlight. These rail coach isolation facilities can be moved to any part of the country on a short notice. 
On June 17, on the demand of Delhi government, the Northern Railway installed 503 isolation coaches at nine railway stations in the national capital. These coaches will be used to keep patients with low symptoms.
The arrangements have been made as per the agreement between the Ministry of Railways and the state government.
Northern Railway will be responsible for infrastructural facilities like cleaning and sanitation of platforms, providing house-keeping materials, management of bio-toilets, provision of power supply, water etc.
Sate-wise list of COVID-19 cases, deaths in India
| Name of State / UT | Active Cases* | Cured | Deaths** | Total Confirmed cases* |
| --- | --- | --- | --- | --- |
| Andaman and Nicobar Islands | 13 | 43 | 0 | 56 |
| Andhra Pradesh | 5428 | 4779 | 124 | 10331 |
| Arunachal Pradesh | 120 | 38 | 0 | 158 |
| Assam | 2231 | 3958 | 9 | 6198 |
| Bihar | 2039 | 6113 | 57 | 8209 |
| Chandigarh | 91 | 323 | 6 | 420 |
| Chhattisgarh | 780 | 1627 | 12 | 2419 |
| Dadra and Nagar Haveli and Daman and Diu | 90 | 30 | 0 | 120 |
| Delhi | 26588 | 41437 | 2365 | 70390 |
| Goa | 660 | 289 | 2 | 951 |
| Gujarat | 6120 | 21088 | 1735 | 28943 |
| Haryana | 4897 | 6925 | 188 | 12010 |
| Himachal Pradesh | 332 | 466 | 8 | 806 |
| Jammu and Kashmir | 2516 | 3818 | 88 | 6422 |
| Jharkhand | 626 | 1570 | 11 | 2207 |
| Karnataka | 3803 | 6151 | 164 | 10118 |
| Kerala | 1693 | 1888 | 22 | 3603 |
| Ladakh | 666 | 274 | 1 | 941 |
| Madhya Pradesh | 2441 | 9473 | 534 | 12448 |
| Maharashtra | 62369 | 73792 | 6739 | 142900 |
| Manipur | 642 | 328 | 0 | 970 |
| Meghalaya | 3 | 42 | 1 | 46 |
| Mizoram | 123 | 19 | 0 | 142 |
| Nagaland | 199 | 148 | 0 | 347 |
| Odisha | 1612 | 4123 | 17 | 5752 |
| Puducherry | 276 | 176 | 9 | 461 |
| Punjab | 1415 | 3099 | 113 | 4627 |
| Rajasthan | 3023 | 12611 | 375 | 16009 |
| Sikkim | 45 | 39 | 0 | 84 |
| Tamil Nadu | 28839 | 37763 | 866 | 67468 |
| Telangana | 5858 | 4361 | 225 | 10444 |
| Tripura | 361 | 897 | 1 | 1259 |
| Uttarakhand | 867 | 1721 | 35 | 2623 |
| Uttar Pradesh | 6375 | 12586 | 596 | 19557 |
| West Bengal | 4880 | 9702 | 591 | 15173 |
| Cases being reassigned to states | 8493 |   |   | 8493 |
| Total# | 186514 | 271697 | 14894 | 473105 |
(With inputs from IANS)
ALSO READ | Covifor: COVID-19 drug price revealed, first 20,000 vials to be delivered shortly
ALSO READ | West Bengal extends coronavirus lockdown till July 31 with certain relaxations
Latest India News
Fight against Coronavirus: Full coverage




Source link