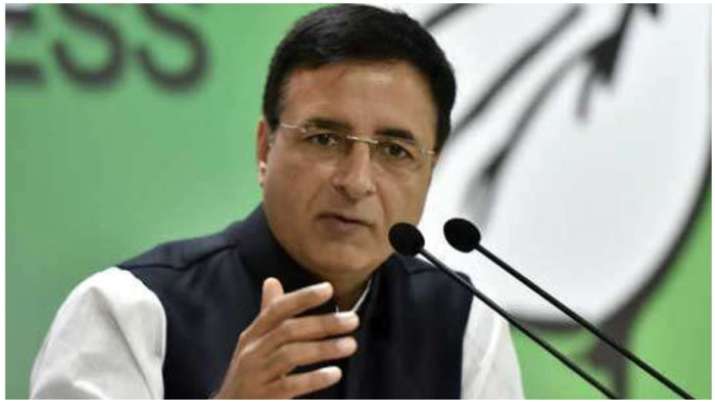 Read Time:
2 Minute, 29 Second
Congress on Wednesday appealed Sachin Pilot to 'come back to the Congress family' but also put forward conditions. Congress spokesperson Randeep Singh Surjewala addressed the media on Wednesday afternoon. During his press statement, Surjewala repeatedly regarded Sachin Pilot and his supporter MLAs as "Saathi' (partners). The tone and tenor of Congress spokesperson's statement did signify that the party wanted Sachin Pilot to come back to the fold but Pilot needed to signify his readiness through his actions.
"In last five days, top leadership of the Congress was always ready to talk with Sachin Pilot with an open heart," said Surjewala,"Dozens of attempts were made by senior Congress leaders to contact him." he added.
Surjewala had praise for Sachin Pilot but conveyed Congress' displeasure with his actions in past few days.
He asked Pilot and his supporters to leave 5-star hotels in Gurugram and come forward to talk.
"Refuse hospitality being offered to you by Haryana Chief Minister Manohar Lal Khattar," said Surjewala. Sachin Pilot camp is currently holed up in ITC Grand Hotel and Lemon Tree Hotel in Gurugram, Haryana.
Moreover, Surjewala asked Pilot to 'stop discussions with BJP' and 'like a family member' return to Jaipur at once.
Congress slammed BJP for wanting to topple Congress-led government in Rajasthan. Surjewala said that BJP failed in its conspiracy.
Surjewala regarded Pilot as a "yuva, honhaar neta" (young and able leader) who assumed various responsibilities Congress gave him at a very young age. He said that Congress always encouraged Sachin Pilot. He even appealed to Congress leader to welcome any leader who 'lost his way' briefly.
Congress on Tuesday removed Sachin Pilot from the post of Deputy Chief Minister of Rajasthan after it became clear that Ashok Gehlot enjoyed support of majority of Congress MLAs in Rajasthan. This was seen as a big blow to Sachin Pilot and his rebellion.
Talking about the decision, Randeep Surjewala said that the party had to take the action "with a heavy heart". 
Surjewala did not take any questions from journalists present at the press conference.
There was no immediate reaction from Sachin Pilot camp. He has made it clear on Wednesday morning that he would not join the BJP.
ALSO READ | 'Not Joining BJP', Sachin Pilot clears the air amid speculations surrounding political future
Latest India News
Fight against Coronavirus: Full coverage




Source link