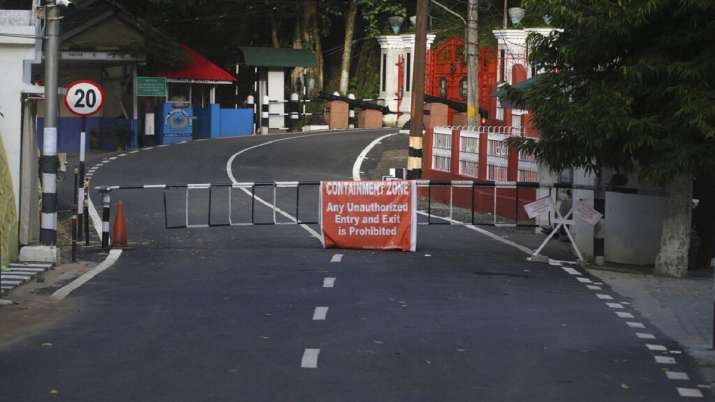 Read Time:
2 Minute, 34 Second
India coronavirus cases have crossed 8 lakh-mark, taking confirmed cases toll to 8,20,916 including 2,83,407 active cases, 5,15,386 recovered and 2,21,23 deaths, according to health ministry's figures released on Saturday.
Meanwhile, the Parliamentary standing committee on Science and Technology was told on Friday that India will have to wait till at least the first quarter of 2021 to get its vaccine that can treat Covid-19.
Officials cautioned that this is the earliest possible time frame when India can practically have its vaccine.
Professor Krishnaswamy VijayRaghavan, who is the government's Principal Scientific Advisor, was present in the committee meeting along with representatives from thee Council of Scientific and Industrial Research (CSIR), the Department of Science and Technology and the Department of Biotechnology.
State-wise list of coronavirus cases, deaths in India
| Name of State / UT | Active Cases* | Cured | Deaths** | Total Confirmed cases* |
| --- | --- | --- | --- | --- |
| Andaman and Nicobar Islands | 64 | 92 | 0 | 156 |
| Andhra Pradesh | 11936 | 13194 | 292 | 25422 |
| Arunachal Pradesh | 213 | 120 | 2 | 335 |
| Assam | 5426 | 9147 | 27 | 14600 |
| Bihar | 4347 | 10109 | 119 | 14575 |
| Chandigarh | 124 | 408 | 7 | 539 |
| Chhattisgarh | 722 | 3028 | 17 | 3767 |
| Dadra and Nagar Haveli and Daman and Diu | 248 | 211 | 0 | 459 |
| Delhi | 21146 | 84694 | 3300 | 109140 |
| Goa | 895 | 1347 | 9 | 2251 |
| Gujarat | 9900 | 28147 | 2022 | 40069 |
| Haryana | 4740 | 14904 | 290 | 19934 |
| Himachal Pradesh | 277 | 883 | 11 | 1171 |
| Jammu and Kashmir | 3943 | 5786 | 159 | 9888 |
| Jharkhand | 1172 | 2224 | 23 | 3419 |
| Karnataka | 19039 | 13836 | 543 | 33418 |
| Kerala | 3103 | 3820 | 27 | 6950 |
| Ladakh | 146 | 917 | 1 | 1064 |
| Madhya Pradesh | 3538 | 12481 | 638 | 16657 |
| Maharashtra | 95943 | 132625 | 9893 | 238461 |
| Manipur | 750 | 832 | 0 | 1582 |
| Meghalaya | 139 | 66 | 2 | 207 |
| Mizoram | 83 | 143 | 0 | 226 |
| Nagaland | 428 | 304 | 0 | 732 |
| Odisha | 3928 | 7972 | 56 | 11956 |
| Puducherry | 618 | 637 | 17 | 1272 |
| Punjab | 2153 | 5017 | 187 | 7357 |
| Rajasthan | 5057 | 17620 | 497 | 23174 |
| Sikkim | 54 | 80 | 0 | 134 |
| Tamil Nadu | 46108 | 82324 | 1829 | 130261 |
| Telangana | 12680 | 19205 | 339 | 32224 |
| Tripura | 545 | 1372 | 1 | 1918 |
| Uttarakhand | 621 | 2706 | 46 | 3373 |
| Uttar Pradesh | 11024 | 21787 | 889 | 33700 |
| West Bengal | 8881 | 17348 | 880 | 27109 |
| Cases being reassigned to states | 3416 |   |   | 3416 |
| Total# | 283407 | 515386 | 22123 | 820916 |
(With inputs from IANS)
ALSO READ | India's drug controller approves Psoriasis injection Itolizumab for limited use in treating COVID-19
ALSO READ | COVID-19 vaccine to not be ready before 2021 first quarter: Parliamentary Panel told
Latest India News
Fight against Coronavirus: Full coverage




Source link