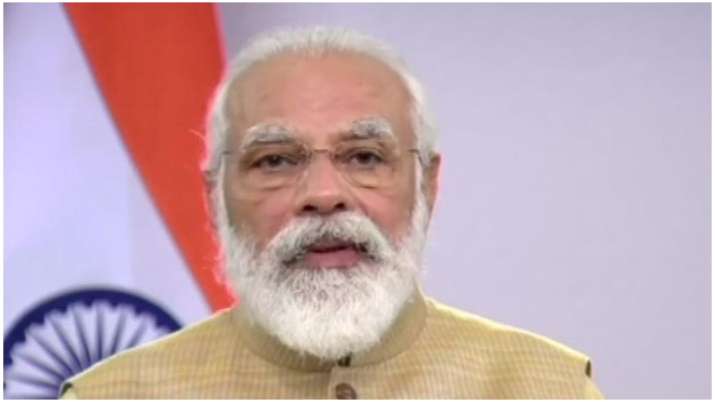 Read Time:
2 Minute, 6 Second
PM Narendra Modi on Wednesday invested American investors and businesses to invest and function in India. PM Modi was virtually addressing India Ideas Summit, an annual meet of US India Business Council. The PM said that when world battles coronavirus pandemic, India remained a land of opportunities with ease of doing business.
"American investors wait for the right time to invest and take right decisions," said PM Modi, "This is the right time to invest in India"
He said that reforms in many sectors like agriculture, medicine, energy, space, aviation and others have made them attractive destination for investment.  FDI limit in sectors like Defence was increased.
"India invites you to invest in finance and insurance. India has raised FDI cap for investment in insurance to 49%. Now 100% FDI is permitted for investment in insurance intermediaries," he said.
The Prime Minister called India and the USA "natural partners". He expressed that since both countries shared same values, American businesses and investors will find favourable environment in India. He said that investors will reap benefits when India's business ratings rise.
"When the markets are open, when the opportunity is high and the options are many, can optimism be far behind! You can see the optimism when India rises in key business ratings. Particularly the Ease of Doing Business ratings of the World Bank:
PM Modi cited FDI inflows to demonstrate investor confidence in Indian markets.
"We're reaching record highs in FDI every yr. Each yr is significantly higher than the earlier one. FDI inflows in India in 2019-20 were USD 74 billion. This is an increase of 20% from the year before that. India attracted over USD 20 billion foreign investment between April & July," said PM Modi.
He ended his speech on an optimistic note on India-US friendship.
Latest Business News
Fight against Coronavirus: Full coverage




Source link